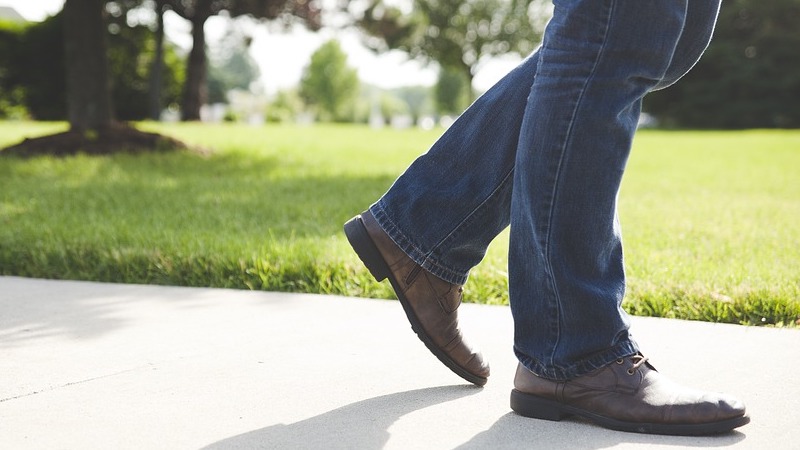 As much as I feel uncomfortable with this, transfer growth (that is, numerical growth to a local church when people migrate from another church) is a reality pastors around the world need to plan for. I understand there are going to be some people assigned to our local church from other churches for various reasons. One of these reasons is that apostolic/prophetic people will be drawn to apostolic/prophetic churches modeled after the New Testament church, and in some cases these people may come to Christ in churches without that New Testament revelation.
Apostolic and prophetic people are present-truth people. When you start launching out as an apostolic/prophetic church, you will attract these kinds of people who cannot stay in a scripted church.
When folks come to us from other local churches, most of the time they bring "baggage" from their previous church's culture, and it does not work out well. This is why our church, Resurrection Church, is a church that emphasizes evangelism and the discipling of folks we bring to the Lord, making them sons and daughters of the house with our DNA and vision.
But about 20 years ago the Lord spoke to me saying He was going to send us some "diamonds in the rough" from other churches who have never been coached or mentored, and needed our church to fulfill their destiny. To mitigate against some of the common problems associated with transfer growth, the following are interview questions taken from a leadership retreat taught by apostolic/prophetic leader Kevin Leal:
Before a pastor accepts a person from another church, especially someone who is a mature believer, the pastor should tell the person that he/she needs to know their personal journey and history:
• I want to know your church history: good experiences and bad experiences; what is your view of spiritual authority; what is the leadership style of the church?
• I want to know your natural history: were you neglected; were you an orphan, etc.
• Find out what their motives are. What are the reasons why they want to attend another church, or what are the reasons why they want to be involved in the ministry?
• What are their experiences in the spiritual realm? Do angels visit them regularly? How does God speak to them? If their view of how God communicates is far too mystical or out of line with the praxis of the leadership of your church, then you know that trouble is soon to come!
• Ask them if they understand covenant. Some folks leave their church because of silly offenses and will leave their next church the same way if their issues aren't dealt with properly.
• Ask them commitment questions: What is their idea of being a disciple of Christ, or being committed to God in regards to church attendance, tithes, and offerings?
• Ask them what areas they have been converted to. In other words, what areas of their life have yet to be surrendered to the lordship of Christ and biblical revelation?
• Ask them about control issues they have experienced. In this way you can understand their view of the limitations of spiritual authority and their own view regarding autonomy.
• Ask them culture questions: What is their view of what is normal in the life of a church and a Christian?
• Ask philosophy of ministry questions and method of ministry questions.
• Ask them: What is your picture of success?
• Ask them: What are your fears?
• What do you think about laying down your life for the team? Do you have a "diva" devil? Most people have a higher opinion of their gifts and calling than they should.
• Ask them personality questions; base them on one of the various personality or temperament questionnaires that are available.
• Ask them about their social life, which is as important as their spiritual life since God made us social beings. We don't need a recluse or hermit being involved in a ministry that demands a people person.
• Ask rhythm of life questions: vacation, time off, are you a driver or a loafer? Are you a procrastinator or proactive in regards to your responsibilities?
• What is your pattern of ministry? What do you think about patterns of ministry? What is your view of the New Testament pattern of ministry?
• Ask spiritual ceiling questions about the church. If their ceiling for the church is higher than yours, then they will have greater expectations than you, which could cause problems.
• Ask ministry and calling questions. A wrong definition brings about a wrong destination. Find out if someone feels called to be a pastor. If they are called to be a pastor then instruct them, that if they are representing your local church and someone asks them a question about vision they should answer those questions according to the vision of this house –according to the house's vision statement — and not their own vision or their plans of being a senior leader.
• Ask them questions regarding measure of rule, skill, and spiritual history.
• Ask them money questions: How do you spend and manage money?
• Ask if they know the purpose of the local church. Many don't understand the local church but only ministry. Also, many just want to use you to beef up their resume; they are not interested in your tribe, so you should not commit to them until they are committed to your tribe.
• Have them understand your local church protocol by scheduling regular times of briefing, especially if they have leadership potential.
• Have them understand their boundaries in the church.
Facebook Comments